CLINICAL DEPARTMENTS

GEMS Medical College is managed by a dedicated by medical professionals of GEMS with rich teaching, clinical and research experience reputed medical colleges and hospitals in the country.
The faculty comprises of senior professors heading each department. Associate professors and Assistant professors are actively involved in teaching and research. A very highly motivated and experienced individual in the field of medicine.
Department E-mail:
medicine@gems.edu.in
Telephone Extension Number HOD:
Department of Medicine in GEMS & H imparts training to both Under Graduates and Post Graduates.  It has required infrastructure, manpower and clinical material to meet the demands of clinical work as well as academic needs.
VISION
Providing ultimate tertiary medical care to people of north coastal Andhra Pradesh.
MISSION
Developing a unique post graduate department of general medicine in gems  excelling in patient care, medical education and training ultimately rising to level which is on par with any institution ofnational importance.
OBJECTIVES
To create state of the art infrastructure facilities for the department.
To promote passionate patient care in the medical wards.
To provide dedicated training to all stake holders so that knowledgeable and focussed physicians are gifted to the Society.
To bring in innovation, out of box thinking into teaching, training, patient care and research from time to time.
Facilities
150 bedded inpatient facility.
Cardiology division with Cath lab, TMT, 2D Echo and Holter monitor.
Neurology division with facility for EEG, ENMG, CT and MRI.
Nephrology division with Dialysis unit and Kidney transplantation facility.
Gastroenterology division with Endoscopy unit.
Medical Oncology division with Radiation Oncology backup.
3 Intensive Care units exclusively dedicated to Super specialty divisions in addition to medical intensive care unit.
Spacious outpatient block, Demo rooms, faculty rooms and departmental library.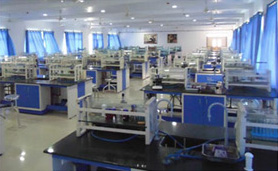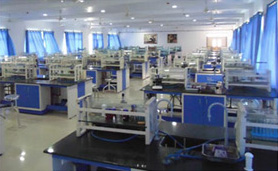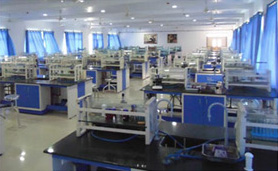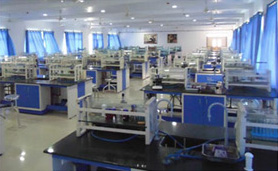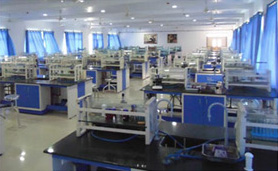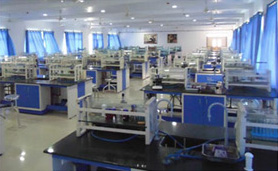 Department E-mail:
surgery@gems.edu.in
Telephone Extension Number HOD:
The department is well equipped with adequate staff, faculty and equipment capable of handling all types of procedures and emergencies benefiting people from not only Srikakulam district, but adjoining districts of Orissa.
The services offered are further complemented with availability of Specialties like
Urology.
Neurosurgery
Oncology
Radiotherapy
Plastic Surgery
Pediatric Surgery.
Various laboratories likes
Central lab
Blood bank services
Imaging lab
C.T, MRI Endoscopy
Basic laparoscopic surgeries
VISION
Our vision is to excel in the field of teaching, learning, research and innovative clinical practices.
MISSION
To be a department of excellence for training students.
To provide the best possible surgical healthcare on par with global standards
To promote value based education for the overall personality development and leadership qualities to serve the society
OBJECTIVES
To provide infrastructure and facilities to improve knowledge and acquire skills to become globally competent
Training in basic and advanced branches of learning for purpose of dissemination of knowledge
Thrust Areas
1.Minimal Access Surgery
2.Diagnostic and Interventional endoscopy
3.Diabetic Foot Care
4.Breast Cancer
5.Post Operative Surgical Site Infection
6.Blunt Trauma Abdomen
Facilities
Teaching Aids Available : Equipped with department library, Digital Central Library with access to E-Journals , e-books.
2. Laboratory Facilities : Blood Bank, Central Diagnostic Lab, Imaging Lab , Central Research Lab.
Museum – Models, Specimen , Charts : Museum has wet and dry pathgological specimen /charts, surgical instruments, radiographs for purpose of UG & PG Teaching
Departmental Library – Books & Journals.
Open Surgery and Endo Surgery
Department E-mail:
ophthalmology@gems.edu.in
Telephone Extension Number HOD:
VISION
To excel through compassion and technical competence
MISSION
To promote use of advanced technology in Ophthalmology patient care.
To work with commitment for better patient outcomes.
To provide quality education to medical students and conduct quality research.
OBJECTIVES
Increasing pass percentage of UG's to 100%.
Improving faculty performance.
Improving surgical skills of post graduates.
Facilities
Our department offers quality out-patient and in-patient services to patients through a team of dedicated specialized ophthalmologists. Our OPD works on all weekdays from 8.30 A.M. To 4.30 P.M. And emergency care is available round the clock. The OPD has all the necessary instruments like Autorefractometer, Keratometer, A-scan, slit lamp biomicroscopes etc. We have various sub-specialties like Cornea, Retina, Glaucoma, Squint etc. We have a dedicated eye bank which is actively involved in procuring eyeballs and involved in corneal transplantation surgeries. Medical retina is well established with ultrasound B-scan, Fundus camera and Diode laser facility. YAG LASER is also available. Glaucoma clinic has latest Humphrey Field Analyzer along with other necessary equipments.
Department E-mail:
ortho@gems.edu.in
Telephone Extension Number HOD:
Telephone Extension Number OFFICE:
Telephone Extension Number OT:
Telephone Extension Number OPD:
Telephone Extension Number Male Ward:
Telephone Extension Number Female Ward:
Telephone Extension Number Infected Ward:
About us
The Department has progressed well from its initial stages, to a fully equipped department with state of the art OT infrastructure and skilled faculty capable of handling trauma cases and specialist operative procedures like arthroscopy and arthroplasty. We are even performing Total Knee and HIP replacement for several patients.
VISION
"AIM FOR DISABILITY FREE SOCIETY"
MISSION
The provide the best musculoskeletal care to the patients
To meet the needs of the society by quality training of undergraduates and postgraduates
To conduct research on priority orthopedic problems
OBJECTIVES
To achieve 100% results to UG's and PG's university examination
To encourage research activities by students, house surgeons and post-graduates
To train the post graduates to meet the present challenges in the field of Orthopaedics
To train post graduates to compete with present scenario of medico legal problems in Orthopaedic patients
To train the faculty and the postgraduates to face the challenges faced .
Thrust Areas
fluorosis
osteoporosis
Facilities
Trauma
Arthroscopy
Arthroplasty
Deformity corrections
Poly trauma management and ICU care
Ilizarov fixation and corrections
Instruments / Devices and Expertise worth mentioning
Arthroscopy
C-arm
Total knee and total hip arthroplasty equipments
Conducting departmental workshop every 6 months to give hands on training of surgical procedures to the post graduates
Department E-mail:
pediatrics@gems.edu.in
Telephone Extension Number HOD:
Telephone Extension Number OFFICE:
The Department, through its various wings provides total health care to the children. It has well equipped neonatal and Pediatric intensive care units and specialty clinics to cater to the needs of children of all age groups.
VISION
To be one of the best academic centers for Pediatrics.
MISSION
1.To Impart knowledge, skills and competencies in child health care to graduate and post graduate students.
2.To provide the state of the art paediatric patient care services
3.To conduct quality research and find innovative solutions for improving the child health.
OBJECTIVES
I.PATIENT CARE
To achieve competency in patient care that is compassionate, appropriate, and effective for the treatment of health problems and the promotion of health. Faculty and residents must be able to provide family centered patient care that is developmentally and age appropriate, compassionate, and effective for the treatment of health problems and the promotion of health.
II.MEDICAL KNOWLEDGE
To have competence in medical knowledge and the application of this knowledge in patient care. Residents must demonstrate knowledge about established and evolving biomedical, clinical, epidemiological and social-behavioral science, and the application of this knowledge to patient care
III.INTERPERSONAL AND COMMUNICATION SKILLS
To have competency in interpersonal and communication skills, which results in effective information exchange working with patients, their families, and other health professionals. Residents must be able to demonstrate interpersonal and communication skills that result in effective information exchange and teaming with patients, their families, and professional associates.
IV.PRACTICE BASED LEARNING AND IMPROVEMENT
Faculty and Residents must demonstrate competence in the use scientific methods and evidence to investigate, evaluate, and improve their patient care practices.
V.PROFESSIONALISM
Faculty and Residents must demonstrate a commitment to carrying our professional responsibilities, adherence to ethical principles, and sensitivity to diversity.
VI.COMPETENCE AS TEACHER
Faculty and Residents must develop the skills and attitudes necessary to function as a life-long teacher of self, peers, patients/families and the community. Residents must demonstrate competence in this area.
Facilities
NICU
PICU
Neonatology Register
Asthma Clinic
High Risk Babies' & Follow-up
Cardiology
Nephrology
Adolescent Clinic
Well baby
Immunization
Department E-mail:
psychiatry@gems.edu.in
Telephone Number:
Telephone Extension Number HOD:
The department viewed a tremendous flow of inpatients and students/interns were exposed to a wide array of psychiatric ailments. During this period, a high end modernized digital EEG machine was procured for the benefit of epileptic patients in terms of diagnosis. More psychometric instruments were also purchased for the benefit of the patients. It was during his tenure, a separate psychiatric ward was established with 15 beds. All acutely ill patients and other chronic schizophrenics were admitted and provided holistic care.

VISION
To be a state-of-art Psychiatric facility in Srikakulam providing education, service and conducting Research in catering to the needs of the community in and around srikakulam district.
MISSION
To improve upon the existing facilities in the department and start Post-graduate course.
OBJECTIVES
a) To introduce Postgraduate course in the department.
b) To train the medical graduates to treat common mental illnesses.
c) To provide opportunity for the staff to participate in any on-going faculty development                       programmes.
d) To ensure optimum participation of staff and students in CME /Conferences/Workshops.
e) To actively participate in research activities and bring out quality research papers.
f) To participate in community activities and increase mental health awareness among                             general  public.
Thrust Areas
Community Psychiatry
Stress Management
Counselling & Psychotherapy
Mood Disorders
Suicides
Facilities
The infrastructure consists of 15 psychiatry inpatient beds and OPD department providing the following services.
Admissions for severely mentally ill
Detailed evaluation for new cases
Follow up of old cases
Consultation liaison services
Psychotherapy
Biofeedback and Behavior therapy
Electro convulsive therapy
Psychological assessment
De-addiction programme for alcoholics and drug dependants.
Narcoanalysis
Department E-mail:
ent@gems.edu.in
Telephone Number HOD:
+918152-649210
Telephone Extension Number :
216
Telephone Extension Number OFFICE:
181
The Otorhinolaryngology Department, popularly known as the ENT Department, has been relentlessly growing in quality and strength. Today, the ENT and Head & Neck Department, among others, is one department that has registered all-round development. It is fully equipped to meet the diverse needs of the patients who seek treatment for their ear, nose, throat and head & neck related diseases.
VISION
To be one of the best academic centers in Otorhinolaryngology and Head & Neck Surgery which imparts best available knowledge and Surgical training in the field.
MISSION
To improve the overall health of the population through world-class excellence in:
Education: Imparting knowledge, skills and competence in Otorhinolaryngology practice for faculty and students
Patient care: Ensuring speciality-based, evidence-based, equity-driven and state-of-the-art Otorhinolaryngology care
Research: Creating and translating knowledge to improve the therapeutic results, both conservative and surgical
Innovation: Innovating solutions and harnessing novel technologies to preserve, protect and restore the vital functions of hearing, olfaction and speech.
Policy assistance: Extending technical assistance for National health policy and programs to government and other stakeholders especially for National Cancer Control Programme and National Programme for Prevention of Childhood Deafness.
OBJECTIVES
To enable students to be competent to elicit and analyze the symptoms and signs, diagnose the problem and suggest treatment for common ENT problems.
To make ENT training interesting by arousing curiosity and generating self-learning and there by improve overall performance.
To ensure all PG students are confident in performing all basic and emergency ENT procedures
To maintain above 95% pass in UG and 100% in PG exams.
To have Randomized controlled trials and ensure each of the staff members have atleast 2 publications with good impact factor per year.
To ensure every staff member is trained in atleast 1 subspeciality and in medical education.
Facilities
The spacious, well-ventilated Out Patient Section can accommodate four patients at a time. The patient examination cubicles are in fact so roomy that even minor surgical procedures, if need be, can be conducted there. However, there is a separate Operation Theatre for doing Minor Procedures also. Various surgeries of ear, nose, throat, head and neck, ranging from the simple to complex, are done at the built-to-specification Operation Theatre by professionally qualified and competent surgeons. The success rate of the surgical operations done here is comparable to the very best elsewhere. However, cost of surgery here is almost 30 per cent of what it would be in a city hospital. No wonder, seldom a need arises to refer a patient to bigger city hospitals for consultation or treatment. The motto of the department, in keeping with that of the hospital, is: Quality health care at an affordable price. The ENT and Head & Neck Department provides diagnostic and curative procedures like FESS, Pan Endoscopies, Audiometry and OAE, Tympanometry, Micro-Ear and Head & Neck Cancer Surgeries. The made for each other combination of excellent infrastructure matched with human resources with enviable credentials and rich experience has made ENT and Head & Neck an exemplary department. The department provides round the clock treatment and care to inpatients as also to meet emergencies.
Department E-mail:
anaesthesia@gems.edu.in
Telephone Extension Number HOD:
256
Telephone Extension Number OFFICE:
386
Telephone Extension Number OT:
252
About Us
The State-of-the-Art 14 Operation Theatres which includes multi-specialty theatres like Paediatric Surgery, Neuro Surgery, Urology and Plastic Surgery. We also manage Causality and trauma centre under Anaesthesiologist & in-charge officer. We are managing seriously injured trauma patients, Snakebites and many poisoning patients in our 25 bedded Causality. We are having 5 PAC centres in the hospital for evaluation of patients.
We have identified a link Doctor to endorse infection control practices. He is not only involved in training staff, PGs and Paramedics but, also supervise all the infection control practices in ICU and theatres. We have couple of Staff members certified as ACLS Instructors and are imparting and certifying our Interns, PGs and Paramedics in BLS and ACLS. By these programs we not only train our colleagues but also improve the quality of our Resuscitation. Apart from conducting regular CMEs and scientific programs we also identify and felicitate Doctors for their service to the population. We do felicitate best outgoing PGs from our Department every year. All our staffs are involved in Research activities, many are ongoing Research projects and couple are funded projects as well and we are involved in lot of publications in Good Journals.
VISION
To be a department of excellence through imparting Quality Anaesthesia training, offering Optimal Anaesthesia care for surgical patients including Critical care and Pain relief and conducting research in the related areas.
MISSION
To teach and train the undergraduates and postgraduate students, the Science and Art of Anaesthesia, Critical care and Pain Medicine
To teach and train the Science and Art of Cardio Pulmonary cerebral Resuscitation
To promote quality Research in the field of Anaesthesia, Critical care and Pain Medicine
OBJECTIVES
To Demonstrate understanding of basic science relevant to Anaesthesia, Critical care & Pain Management.
To perform Pre-Anaesthetic Evaluation, Administer and Monitor Anaesthesia to surgical operations (including super-specialty), perform resuscitation and pain related blocks under supervision and independently.
To Show communication skills, understand medico-legal aspects and update themselves with attending CME's, conferences and participate in research activities.
Thrust areas
Evaluation of Newer medications for Attenuation of stress response to Laryngoscopy and intubation.
Management and outcome of patients presented with organophosphorus and organochlorine poisonings.
Pain and palliative care.
Evaluating various Additives used for Regional Blocks.
Assessment of Regional Blocks using Nerve stimulator and Ultrasonography.
Evaluating the usefulness of various Supraglottic Airway Gadgets.
Comparison of Newer Medications for providing Labour Analgesia
Digital Learning Resources
General Anaesthesia
Regional Anaesthesia
Pre Anaesthetic Medication
BLS
Anatomy of epidural Space
Anatomy of Upper Airway
Peripheral Nerve Blocks
Broncho Pulmonary Segments
Introduction to ICU
Weaning modes of Ventilation
Opioids
IV Fluids
Monitoring During Anaesthesia
Muscle Relaxants
Difficult Airway
Central Venous Cannulation
LMA
Pulse Oximeter
IV Induction Agents
Anaesthesia Work station
Anatomy of Vertebral Column
Local Anaesthetics
Breathing Circuits
Vaporizers
State – of – the – Art Facilities
Pre anaesthetic assessment room – 01
Pre Operative room – 10 beds
Operation Theatres – 14
Post Anaesthesia Care Unit – 15 Beds
Medical Intensive care unit – 16 Beds
Surgical Intensive care unit – 16 Beds
Cardiac Intensive care unit – 8 Beds
State-of-the-Art Anaesthesia work stations:
Invasive and non-invasive monitoring during Anaesthesia
Peripheral nerve stimulator cum locator
Pediatric and adult flexible fiber-optic bronchoscopes
Ventilators with newer modes of ventilation
Syringe and infusion pumps
Automated External defibrillators in all Operation Theatres and ICU
Blood Gas Analyzer
Various Supra-glottic Airway Gadgets –LMA's, Combitubes, Airtraq
About the Department
The Department offers state of art treatment to all classes of patient. The Department has an annual patient turnover of about ————- through its general OP wing. It is a facility which offers comprehensive health care for women of all age groups – the adolescent, the reproduction and the mature woman. The services of a trained specialist and a team of postgraduates are available 24 hours a day.
Academics
The Department of Obstetrics and Gynaecology has a full fledged teaching programme encompassing both undergraduate and post graduate teaching.
The methodology of teaching includes
Problem oriented approach
Vertical teaching highlighting basic sciences.
Increased use of community based teaching.
The undergraduates undergo a program spread over three years encompassing
Theory classes
Tutorials
Clinical teaching
Theatre observation
General clinics
Postgraduate teaching includes
Case Discussion
Grand Rounds
Obstetric services quality assurance guidelines
Oncology forum
Gynaec forum
Clinico pathologic correlation
Journal club.
Postgraduates are also encouraged to participate in quiz programmes and regional and national conferences
Facilities / Equipments
The labour rooms are modern. They function round the clock with a trained and dedicated team. They are attached to theatres for emergency care and an anaesthesiologist and blood bank facilities are available 24 hours a day.
Cardiotocography is used to monitor all patients in labour. Pain free labour is available with epidural analgesia and entonox readily available to all. Ultrasonography is available for monitoring of antenatal patients.
Outpatient management and gynaecologic malignancy screening is on par with international standards with pap smear, colposcopy, office endometrial biopsy and transvaginal ultrasound available.
Day care operative services include suction evacuation, D & C, Diagnostic hysterolaparoscopy which ensure the dual advantage of excellent patient care and patient convenience.
Adolescent Gynaecology and Endocrinology workup is available for all patients. Mature woman clinic concentrates on preventive gynaecology like cancer screening and other gynaecological problems specific to peri menopausal age group.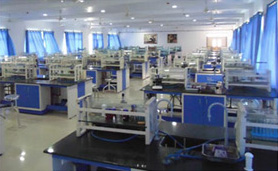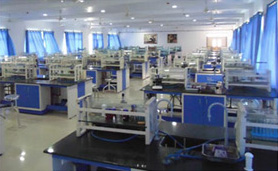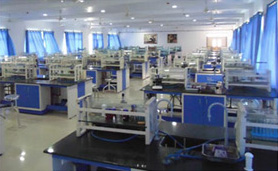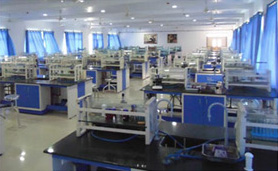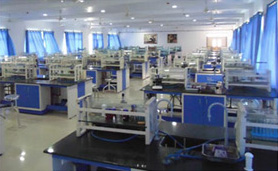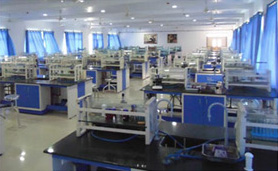 Department E-mail:
obg@gems.edu.in
Telephone Extension Number HOD:
Telephone Extension Number OFFICE:
The department of Obstetrics & gynaecology has been providing quality care to patients in and around the district of Srikakulam. We strive to provide finest education to students, postgraduates as well as future practitioners in our specialty. All our faculty are committed to teaching, scholarly pursuits as well as patient care. Our team of expert specialists in the field of obstetrics and gynaecology provide emergency obstetrics care all around the clock to patients who are referred in critical condition.
VISION
To be a department of excellence by striving hard to provide high quality & Innovative health care for women by advancing knowledge through excellence in research, quality education and training of the health care professionals .
MISSION
To provide quality obstetrics and gynaecology care helping improve women's health.
To strengthen subspeciality areas like infertility and gynaecology oncology.
To gain expertise in training healthcare professionals to provide medical care of international standards.
To provide comprehensive education to medical students (Undergraduates and postgraduates) and resident doctors to achieve excellence in the profession and motivate them to be life-long learners.
To co-ordinate the strength and talent of individual faculty members with the need of the department and to facilitate to collaborate individual and departmental efforts.
To promote quality clinical and translational research.
OBJECTIVES
To demonstrate understanding of basic science relevant to Obstetrics and gynaecology.
To perform examination upon an obstetric as well as gynaecology patient. Know the management of common diseases. Monitor labour, detect abnormalities in labour progression. Recognize emergencies, provide basic life support. Gain surgical skill under supervision and independently.
To display communication skills, understand medico-legal aspects and update themselves with attending CME's, conferences and participate in research activities.
Department E-mail:
radiology@gems.edu.in
Telephone Extension Number HOD:
Telephone Extension Number OFFICE:
Telephone Extension Number CT/MRI:
VISION
To be one of the premier academic radiology programs in India
MISSION
To provide excellent radiological services with advanced medical imaging.
To impart quality training to undergraduate and postgraduate students.
To promote Research & Publications among faculty and students.
OBJECTIVES
To provide quality imaging services to patient population of srikakulam and surrounding areas.
To create an atmosphere of academic excellence.
Thrust Areas
Musculoskeletal Imaging
Imaging in Oncology
Neuro and Spinal Imaging
Imaging in Trauma
Radiation Protection
Cross Sectional Body Imaging
Facilities
The Department performs round-the-clock MRI, CT, ultrasound, X-ray and special procedures. We are equipped with state-of-the-art 1.6 T MRI scanner only MRI machine in whole of Srikakulam district and is one of the best in Andhra Pradesh. A 16-slice MDCT unit and four ultrasonography units form the main workhorse of the department. The department has six static units (with fluoroscopy facility) along with nine mobile X-ray units. We also have a dedicated X-ray mammography unit. There are three dedicated workstations for reporting CT, MRI and X-rays. We also perform CT- and USG-guided interventions such as such as biopsies, aspirations and hepatobiliary interventions. In addition to in-house services, we also actively participate in health camps conducted in and around Srikakulam. The Department is also actively involved in various research projects that are aimed at enhancing our radiological footprint and also help to improve patient outcomes in this territory. The department has a huge repository of rare and interesting cases, own museum and library, and three classrooms. Thus the department is actively involved in patient care, teaching-learning activities and research.
Department E-mail:
dermatology@gems.edu.in
Telephone Extension Number HOD:
223
Telephone Extension Number OFFICE:
351
Telephone Extension Number Ward:
326
The department caters specialized care in cutaneous diseases to the rural population of Srikakulam and surrounding districts. Department is also actively engaged in both undergraduate and postgraduate teaching and pursuing research and publication activities. The Department has subspeciality clinics viz. STD, Leprosy, Contact dermatitis and Pigmentary clinics and has procured equipments for various dermatosurgical and cosmetic care procedures
VISION
To become a centre of excellence in clinical dermatology, research and training for the region.
MISSION
To advance meaningful knowledge of the skin disorders, STD's and Leprosy through exemplary patient care and excellence in education and research
OBJECTIVES
To provide comprehensive care of all Skin Diseases, Sexually Transmitted Infections (STI) and Leprosy
To improve patient involvement and participation in the management of their diseases through health education and counseling
To train, upgrade the knowledge and expertise of students, paramedics, medical officers and specialists in Skin, STI and Leprosy.
Capitalize on new learning technologies
To develop sub-specialty clinics like Pigmentary, Contact dermatitis and Pediatric dermatology.
Digital Facilities
Vesicubullous
STD
Tuberculosis
Viral
Vitiligo
Facilities
Treatment of all types of Skin, hair and Nail disorders.
Treatment of sexually transmitted diseases and Leprosy
Radiofrequency ablation
Microdermabrasion
Electrocautery
Dermatosurgery- Vitiligo surgery, Acne scar surgery, other minor OT procedures
Cryotherapy
Chemical Peels
Iontophoresis
[/fusion_tab]